Welcome to the end of the first week of November! Are you already ready to cry "NoMo?"
This is when it gets hard, guys. You've pushed through the first week of writing every day. Those little chores you usually do in the time you've spent writing are starting to back up. Your family wonders when they'll see you. The dog wants to go for a walk. You're tired of writing already and there's weeks and weeks to go.
Hang in there.
This next week is the one where you get the skills you'll need to keep writing all year. You'll figure out how to fit nibbles of writing time around the stuff you actually need to do and not put off. You'll work on your priorities. You'll remember what it feels like to write even when writing is work, even when you feel like the ideas aren't coming easily or inspiration is lurking just out of reach. This week sucks. But it's one of the most worthwhile weeks you can have in your writing practice. Write when you don't feel like it. Write when you don't feel driven or inspired.
But.
Be gentle with your writing. Not everything that comes out of your pen this month will be the Best Thing You Ever Wrote. Write short stuff. Write a list of things that you hate about writing. I had a professor once (Phil Sylvester in Portland, Oregon, for anyone who has the chance to take a class with him- he teaches at his studio now) who said that the most dangerous time for your art is when you start to get good. Because we all have a certain amount of genuinely terrible art in us. When you start to get good, when you're afraid of letting the next terrible thing out, that's when you stagnate. You must make bad things in order to get to the next better thing. So as long as you have to write every day this month, take the opportunity. Write the bad things.
On the other hand, you brought us a lot of good things this week! And then you voted, and now you want to know the results, right? Me too. So, just like every Friday, I'm going to give you the results on all three of our grids – nonfiction, fiction|poetry, and microfiction – right here!
But it's not all about the popular vote, folks. We also have our editorial staff picks to hand out. Every week our editors comb through your submissions looking for their favorites. Picks are based on writing quality, how successful the author is in conveying information, and just plain style. If you got a staff pick this week, grab your badge from the sidebar and wear it with pride!
Once you're done reading through the staff picks (and congratulating the winners in the comments), keep scrolling down to check out who won the popular vote on all three grids. If you earned the highest number of votes in any challenge, you are this week's crowd favorite! If you came in first, second or third, you get "top three" honors. Grab your badge from our sidebar!
Looking for your badge? The fiction|poetry, nonfiction and microstories challenges all have the same winner, staff pick, and top three badges. It doesn't clutter up our sidebar, and they'll still look pretty on yours!
Yeah write #238 weekly writing challenge staff picks: microstories
Cyn draws such a clear picture of the knocker – herself as she might have been, as seen through the lens of time and wishful thinking. She conveys a sense of regretfulness and resignation without turning to cliches or purple prose, and in the end she leaves us with the one question that can never be answered: what if?
christine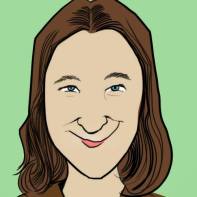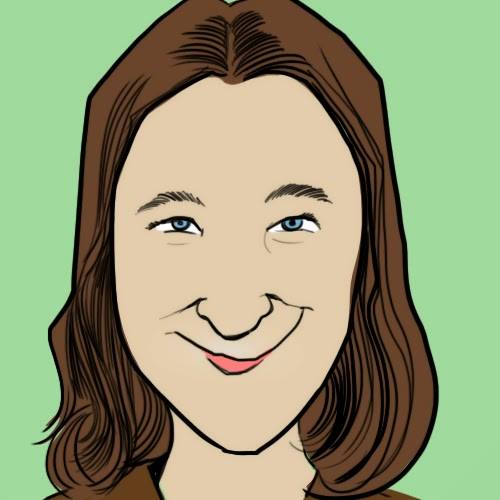 Answering a question in the negative is often tricky business. "Nobody" or "nothing" or "I don't know" in a microstory tends to indicate lazy writing. And then there's this story. Pay attention to the nuance, though, because the answer isn't "nobody" it's "everybody but you." By carving out that negative answer, the story carves out a mirroring place in the reader's heart. This is a wonderful example of using the structure of your story to generate an additional layer of empathy: listing all the people that aren't the one the narrator wants to see draws the reader in and creates that sense of waiting tension with every iteration, then reminds them of the lack of the anticipated guest.
natalie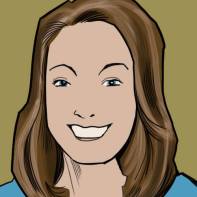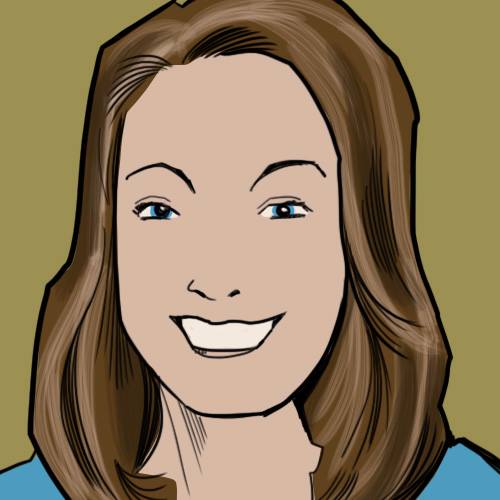 I loved how this microstory blended the simplest of answers ("me") with an unexpectedly complex puzzle ("but what am I/what will I be?"). The constant pull and contrast between potentiality and actuality might have been overdone in a longer piece, but was perfect here. Reread this piece and look at the pairings: missing/actual; small/large; real/unreal. Like the answer within, this post is both a self-contained gem and a reaching-outward look.
rowan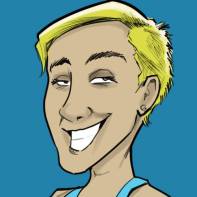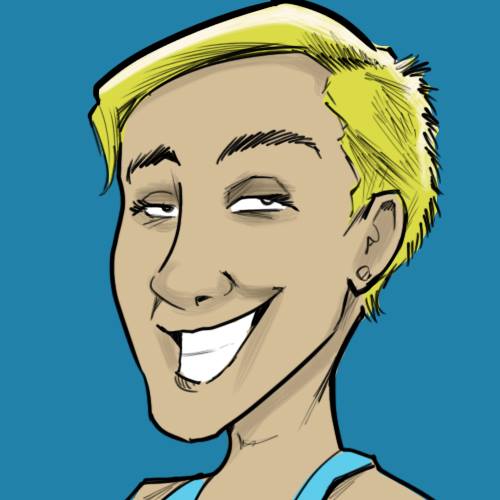 That's it for our staff picks this week! Remember, we don't always give out a pick on every grid; if we were impressed by several posts on one grid, we'll give them all picks, and if nothing really stood out for us on another grid, we'll hold off.
If you're lost in the middle of the grid and wondering how you can get a little more feedback on your posts, check out our membership perks!
Everybody: before you go, please take some time to leave your favorites a little love in the comments.
Weekend moonshine grid opens today at 6 p.m. eastern time
Whether you're doing NaNo, Poblano or NoMo, Natalie knows you're struggling. That's why she's got the coffeepot on and the mugs set out already over at the moonshine grid. Grab that post that you're working on this weekend and come on down. NaNo? Bring your awkward teenaged first chapter and teach it what caffeine feels like! Bar opens at 6pm, NoMo shirts, NoMo shoes, NoMo problems. Just Nonono commercial posts!
Congratulations to the crowd favorites at yeah write #238
The thumbnails are now sorted in order of most votes to fewest. Ties in the overall number of votes are broken by number of editor votes.
Congratulations if you're at or near the top! Writing well is hard work, and we're honored you've chosen us this week to showcase your entry.
If you're at or near the bottom, don't be discouraged. You're in the right community for learning and growing as a writer, and we are always available with resources for those who ask nicely.
To our readers and voters: thank you! See you next week.
Loading InLinkz ...
Loading InLinkz ...
Loading InLinkz ...