I sat down to write this post in a pretty good mood, you know? I was ready to tell you that it's a new month and we've got some new stuff for our focus on fiction, poetry slam, and even a treat for the nonfiction writers this time.
And then I opened up the other window and saw the news. Another mass shooting. This one less than an hour from where I grew up. You know, part of our duty as writers is to write. To communicate, to speak up and to shout when necessary. To say when a thing is stupid, or unjust, or downright insane. To stand with Ahmed, or Planned Parenthood, or to remind everyone that black lives do, in fact, matter. To say that no matter what you think of the Second Amendment or guns or the right to own them, we're clearly doing something wrong, because this keeps happening. Even my most rabid-panicky pry-my-gun-from-my-cold-dead-hands NRA friends agree with that one. Maybe the answer is gun control, and maybe it's something else entirely, but come on, we're sapient and sentient beings. So let's figure it the hell out, ok? Please?
The other part of our duty, as humans, is to take care of ourselves. So take care of yourself today. Eat food, take up space, laugh or cry if you need to. You matter. Your voice matters.
Um. That was pretty heavy.
One way to affirm life, to not let acts of terror paralyze us, is to take back some power for ourselves by going about our daily routine. So how about I go ahead and give you the results on all three of our grids – nonfiction, fiction|poetry, and microfiction – right here, right now.
But it's not all about the popular vote, folks. We also have our editorial staff picks to hand out. Every week our editors comb through your submissions looking for their favorites. Picks are based on writing quality, how successful the author is in conveying information, and just plain style. If you got a staff pick this week, grab your badge from the sidebar and wear it with pride!
Once you're done reading through the staff picks (and congratulating the winners in the comments), keep scrolling down to check out who won the popular vote on all three grids. If you earned the highest number of votes in any challenge, you are this week's crowd favorite! If you came in first, second or third, you get "top three" honors. Grab your badge from our sidebar!
Looking for your badge? The fiction|poetry, nonfiction and microstories challenges all have the same winner, staff pick, and top three badges. It doesn't clutter up our sidebar, and they'll still look pretty on yours!
Yeah write #233 weekly writing challenge staff picks: nonfiction
If you're looking to get an editor's pick from me, I would suggest two things. First, don't write about how technology is changing the world (for good or for bad). Second, tell me one story. No more, no less.
This week, I'm giving my pick to a post that goes against both those ideas. What we have here is a story, rich with culture, about how technology is changing that culture. The story itself involves several vignettes to illustrate the main point. The scenes are cohesive and compliment one another. They are woven together seamlessly. This is a tricky way to do things but when it works, it works.
[Ed's note – Michelle got to this one first, but I would also have given it a pick, in part because it does a fantastic job integrating just enough information about culturally specific things to keep a reader who isn't immersed in the culture anchored, but not so much as to feel like a dictionary or jar itself out of the author's clear, distinctive voice. /rbg]
michelle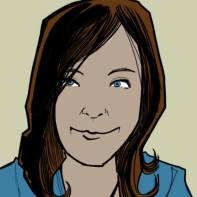 I spent a lot of time this week wondering if I wanted to write about Nancy's post because it was really that good, or simply because I connect with it on a vital, personal level. Because I really could have used some comfort food yesterday (there's a carp painted in the bottom of that bowl, if anyone was wondering). Finally, I reached the conclusion that it was both.
If you follow our features – the poetry slams, focus on fiction, and our new nonfiction workshop – you know I spent a lot of time this week thinking and talking about writing around the edges of things. Nancy does a fantastic job of that in this post. Not once does she talk about what's bothering her, why she's stressed or upset. Instead, simply and with little fanfare, she lays out a feast of her coping mechanisms, from childhood to present, and lets you see the size and shape of what's going on behind the scenes by describing what she needs to get her through it. And she does it in such a way that a reader can connect to it whether or not they cope in the same way she does, or with the same nostalgic foods. This essay is a great example of how to describe a personal problem in a universal way.
rowan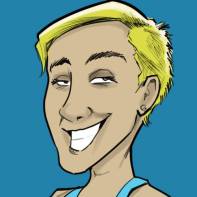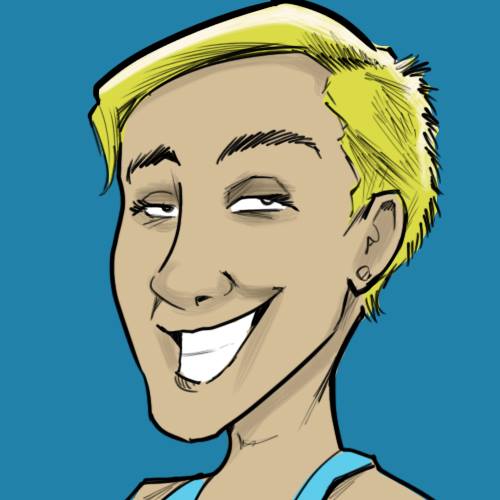 Yeah write #233 weekly writing challenge staff picks: fiction|poetry
Michael's been on a roll lately. In the past six weeks, he's placed in the top 3 of the fiction|poetry challenge 5 times (Yes, I keep track.) I think his consistency can be attributed to the changes he's made lately in his serial writing. He's incorporated a quick review of major plot points into the opening of his installments, but instead of taking the easy route by '60s Batman-ing it with exposition and onomatopoeia, Michael chooses to be more subtle.
And then there are Michael's endings. Endings in serials are tricky because they have to resolve plot points in the present story and entertain readers enough to propel them into the next installment. Michael's last scene this week was so entertaining and he had me on the edge of my seat. Just when I was thinking "There is no way Merrick is getting into that ramshackle time machine with that ramshackle plan," Michael addresses the doubt and explains his character's actions perfectly. I just can't wait to find out what happens next.
nate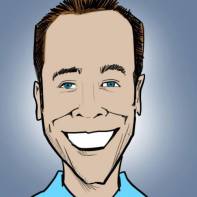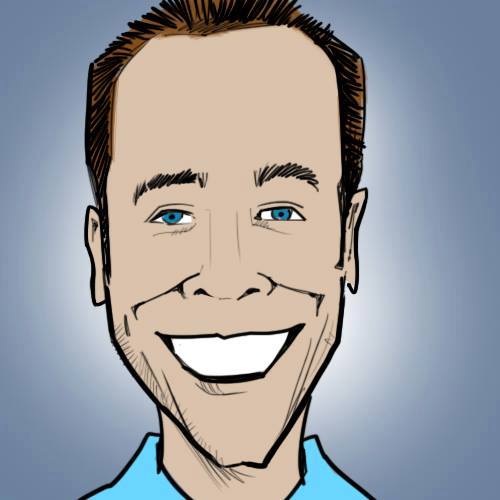 That's it for our staff picks this week! Remember, we don't always give out a pick on every grid; if we were impressed by several posts on one grid, we'll give them all picks, and if nothing really stood out for us on another grid, we'll hold off.
If you're lost in the middle of the grid and wondering how you can get a little more feedback on your posts, check out our membership perks!
Everybody: before you go, please take some time to leave your favorites a little love in the comments.
Weekend moonshine grid opens today at 6 p.m. eastern time
Like Nancy, I need a little comfort food this week. Why don't you join me down on the moonshine grid, where I hear the kitchen opens at 6:00 and they've already got the cider mulling and the sweet tea chilling, depending on where you're at. That's right, the door of this bar opens in a dozen universes, including yours, and the only things that can't get in are commercial posts and Hurricane Joaquin. So stay safe and dry this weekend, and come in out of the weather if you need to!
Congratulations to the crowd favorites at yeah write #233
The thumbnails are now sorted in order of most votes to fewest. Ties in the overall number of votes are broken by number of editor votes.
Congratulations if you're at or near the top! Writing well is hard work, and we're honored you've chosen us this week to showcase your entry.
If you're at or near the bottom, don't be discouraged. You're in the right community for learning and growing as a writer, and we are always available with resources for those who ask nicely.
To our readers and voters: thank you! See you next week.
Loading InLinkz ...
Loading InLinkz ...
Loading InLinkz ...