I have a confession to make: I'm the worst commenter at yeah write. No, bear with me. After reading everyone's entries and doublechecking each one with the other editors, plus writing your love letters if those are needed, I'm exhausted. Often too exhausted to make the rounds one more time and write additional comments. That's why I'm asking for your help.
Nobody wants to hear from me. I mean, I'm not making that up. You see my name in your inbox, you get a little chill. Is it a full-blown love letter telling you that your post didn't make it onto the voting grid this week? Is it a little mash note (remember mash notes?) explaining what you missed when you were proofreading? (Please for the love of Webster and Roget, proofread.) So I don't get a lot of chances to give you useful feedback if you didn't screw up in one way or another.
That's where you all come in. This is the best darn writing community on the net, and we all depend on each other not just for kudos but for meaningful feedback. What worked for you in a post? What didn't you understand? What trick of the trade were you impressed by, or where did the post lose you? Comments are important, y'all. That's how we help each other get from just barely making it onto the voting grid to that coveted crowd fave or staff pick.
Speaking of crowd faves and staff picks, we've got the voting results on all three of our grids – nonfiction, fiction|poetry, and microfiction – right here! We also have our editorial staff picks to hand out. Every week our editors comb through your submissions looking for their favorites. Picks are based on writing quality, how successful the author is in conveying information, and just plain style. We don't give out staff picks every week; just when a post really impresses us. If you got a staff pick this week, grab your badge from the sidebar and wear it with pride!
Once you're done reading through the staff picks (and congratulating the winners in the comments), keep scrolling down to check out who won the popular vote on all three grids.
Yeah write #202 weekly writing challenge staff picks: nonfiction
michelle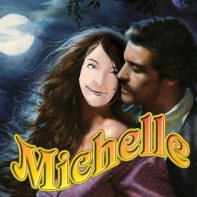 [quote]Lisa is the kind of writer who simultaneously inspires me to write and makes me want to quit because I'll never be that good. And that's why it is such a treasure to have her on the grid. Lisa starts with the simple statement that her mother was defined by her profession as a nurse. We are drawn in immediately, wanting to know more.[/quote]
[quote]Lisa then takes a moment – the one where she's talking to her mother about working in the hospital – to give us a vision of her mother drying her hands or smoothing a bed sheet. In this vignette, rather than trying to precisely describe an actual incident, Lisa presents us with the way her mother moved and acted. These are the images we can relate to, the day-to-day things that happen so often we don't think of them. But Lisa knows how to delicately place them in her essay and, by doing so, connects us to her family.[/quote]
[quote]Lisa shows us her mother's hands and we can feel them. We can feel Lisa using her own hands to help her child and we feel it too when those hands fail to heal. The connection between mother and child, with Lisa playing both roles at different times, is powerful. Never trite, never overblown, this is exquisite writing.[/quote]
[quote]The "dead person discovering they're dead" scenario has been done before, but not like Asha has done it–Haley Joel Osment does not see dead people here. The details are immediate and crystalline, just like the vignette the protagonist sees in the mirror. The foreshadowing is not overtly obvious, but gives gentle clues that establish enough to satisfy inquisitive minds.  Little by little she unravels the mysterious image in the mirror, longer descriptions punctuated by revelations, until her epiphany, when we too understand that this ghost will be haunted by her own death. [/quote]
natalie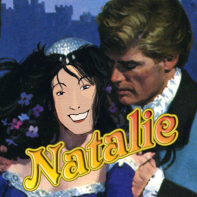 christine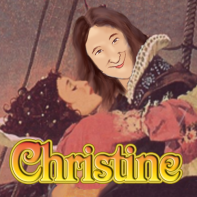 [quote] What I really love about Jen B's poem, Broken, is the structure. At first glance it reads haltingly, with an awkward sing-songy voice like it was put together out of bits and pieces; after a second read, I realized that's exactly what she'd done, and she did it deliberately. It's a children's song, the memory of a children's song, heard through the ears of someone who is no longer whole.[/quote]
Congratulations to this week's winners! If you earned the highest number of votes in either challenge, you are this week's crowd favorite. If you came in first, second or third, you get "top three" honors. Grab your badge from our sidebar!
Looking for your badge? The fiction|poetry, nonfiction and microstories challenges all have the same winner, staff pick, and top three badges. It doesn't clutter up our sidebar, and they'll still look pretty on yours!
Everybody: before you go, please take some time to leave your favorites a little love in the comments.
Weekend moonshine grid opens today at 6 p.m. eastern time
One sheep, two sheep, red sheep, all the sheep are running down to the moonshine grid, which opens at 6:00 pm EST today. They're wagging their tails behind them because they left the commercial posts at home, but they brought everything else. Date restrictions? Word count limits? BAAAAAAAAH.
Loading InLinkz ...
Loading InLinkz ...
Loading InLinkz ...