We're no strangers to love here at yeah write. And this week we shared that love with some really incredible entries on the grid. All three grids, really, were stellar. But you know the rules and so do I: there can be only one popular vote winner on each grid. On the other hand, we do commit – and a full commitment's what I'm thinking of – to giving you more. That's why we don't just give out the crowd fave every week on all three grids  – nonfiction, fiction|poetry, and microfiction – we hand out top three prizes and our editorial staff picks. That's why you keep coming back: you wouldn't get this from any other guy.
See, here at yeah write we're committed not only to the winners but to all of our writers. And I gotta tell you how I'm feeling this week, we definitely have more good writing here than just the "top three" picks could cover. So I gotta make you understand how the editorial staff picks work. Every week our editors comb through your submissions looking for their favorites. Picks are based on writing quality, how successful the author is in conveying information, and just plain style. If you got a staff pick this week, grab your badge from the sidebar, never give it up, and wear it with pride!
Once you're done reading through the staff picks (and congratulating the winners who never let you down in the comments), go ahead and run around, or at least down, to check out who won the popular vote on all three grids.
Yeah write #201 weekly writing challenge staff picks: nonfiction
michelle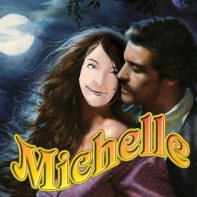 [quote]Writing about life's defining moments is hard. These events tend to carry so much emotional weight that it often spills out onto the page in an overwhelming way. I've selected posts in the past because of the writers' ability to convey emotion in such a way that we feel it because we are in the moments and not because the writer told us to. Such is the case with my pick this week. Linda's post about losing her daughter – and, with her, life as her family knew it – pulls us all the way into her world. We are in the hospital, we see the gurney and we feel the way the "situation crawled from days to months." We feel Linda's sorrow over all that was lost even as we learn of the good that remains. It's a beautiful and touching essay, so full and rich with emotion, and it leaves us to contemplate how things happen and how they can go wrong.  [/quote]
[quote]"When I was three, I remember sitting in an otherwise vacant driveway—peeling off the brown, rotting skin of a walnut. By the time I was done, my hand was covered in maggots—which I found fascinating, just because I didn't know what they were." The most powerful emotional writing doesn't come when the writer tells the reader what to think and feel. Instead, it comes from inserting the reader into the moment, subtle details luring you away from your post as observer and sliding you into the story as seamlessly as if you'd been written into it. In this post, Derek does that with a surgeon's touch; the reader is simultaneously his child-self, innocent of what comes next, and his adult self, watching in rage and horror with full knowledge of what is to come. He opens with a perfect metaphor for the rest of his story, and never lets go until the bitter end. Some stories are no easier to read than they are to tell and, despite his disclaimer, I think he's done this one justice. [/quote]
rowan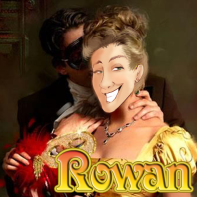 natalie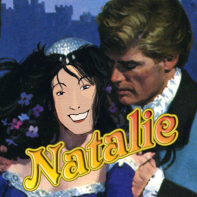 [quote]Okay. I admit it. Of all Michael's characters, Mr. Stamper the space otter has grown on us the most. Maybe it's his whiskery face. Sarah May what's-her-name? No, get back to the otter! I'm also a sucker for trying new things, poetry, and participation. So when Michael took his characters and our shot of espresso this week, shoved them in a cocktail shaker, and poured out a sonnet – our poetry form of the month – for this week's grid? He was already ahead of the game. It doesn't hurt that the sonnet is good, either. It scans, it's light and humorous for the three quatrains, and then the final couplet delivers a precise twist on the story, just as a sonnet should do. This is a great example of a writer blending prompts while keeping his own voice and spin on the ideas.[/quote]
[quote]In less than 200 words, Shannon illuminates self-preservation, friendship and ritual, bridging the present and the past among four women.  Titled "Lady Dozens," the story's theme addresses the African-American tradition of verbal sparring. As Shannon notes in a post-script that directs the reader to a video explaining the tradition's historical roots, the term "dozens" refers to the slave trade practice of selling those with physical or mental disability by the dozen. In "Lady Dozens," the narrator sees three women as dangerous and determines to befriend them through her own verbal prowess, matching an insult about her "ashy ass ankles" with a cut against one of the women's hair. The narrator confidently wins this bout, earning friendship and respect. As the narrator says, "I need friends, I want those friends. I know what to do." Yes, she does. [/quote]
meg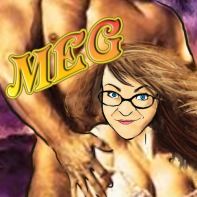 christine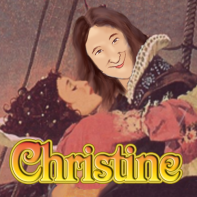 [quote]Looking for an example of a microstory that does everything right? Laura's story Terminal – which also won crowd favorite this week – is what you want. First: her title does double-duty by providing the reader with context as well as a great pun. Second: her dialog is natural and believable. Third: the story, which really is just a conversation, has a kind of arc to it – there's an obvious beginning, middle and end. It's more than just a snapshot or a description of a moment in time: she gives us the before and hints at the after.  Finally: she leaves us satisfied with her ending (even if we are left wondering whether or not there are Doritos in hell). All in all, it's perfectly crafted, and I highly recommend you give it a read and see what you can learn from her work. I certainly will. [/quote]
[quote] Jennifer often plays with structure in her poetry, but this week's microstory really blew us away. The fluid tone of the words, the precise overlays and parallels in both linguistic and visual structure, and the clean knot she tied it all up with? In the immortal words of Yello: Oh… YEAH. [/quote]
rowan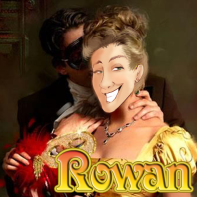 Congratulations to this week's winners! If you earned the highest number of votes in either challenge, you are this week's crowd favorite. If you came in first, second or third, we're never gonna make you cry: you get "top three" honors. Grab your badge from our sidebar!
Looking for your badge? The fiction|poetry, nonfiction and microstories challenges all have the same winner, staff pick, and top three badges. It doesn't clutter up our sidebar, and they'll still look pretty on yours!
Everybody: I understand that you're never gonna say goodbye. But we have to sometimes, and before you go, please take some time to leave your favorites a little love in the comments. The comments are never gonna tell a lie and hurt you.
Weekend moonshine grid opens today at 6 p.m. eastern time
Come on down to the happiest little speakeasy on the planet for live music this weekend at 6:00! You can stay all weekend long, and Natalie will be rolling cocktails (that's right, Mr. Bond, you may shake that vodka martini, but the only way to keep from bruising your gin is to stir or roll it) for everyone but commercial posts. Those guys you can give up.
Loading InLinkz ...
Loading InLinkz ...
Loading InLinkz ...