It must be Friday. Please tell me it's Friday. I only come here to use the printer and get free coffee, anyway. As long as I'm planning to sneak out early and go to the beach (or at least take a bath, which is basically the same thing, right?) let me make sure to file the popular vote results from all three grids – nonfiction, fiction|poetry, and microfiction – right here first!
But it's not all about the popular vote, folks. We also have our editorial staff picks to hand out. Every week our editors comb through your submissions looking for their favorites. Picks are based on writing quality, how successful the author is in conveying information, and just plain style. If you got a staff pick this week, grab your badge from the sidebar and wear it with pride!
Fun fact about our badges: with next week being yeah write #200, everyone who enters (and our winners too) gets a special fancy rainbow glitter unicorn #200 badge! That's like 40400 individual pixels of joy, just for our writers!
For this week, though, once you're done reading through the staff picks (and congratulating the winners in the comments), keep scrolling down to check out who won the popular vote on all three grids.
michelle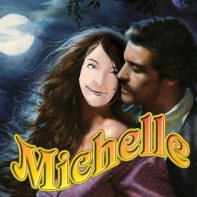 [quote]A post about a diagnosis, especially a life-altering and scary one, is often filled with so much detail it can almost be a detriment. Of course it's understandable how that could happen, but it doesn't always make for the best personal essay. Then we have this essay. The power of Emily's piece lies in what is not said and, perhaps even more important, what Emily herself cannot recall. She calls the day of her diagnosis a canyon and tells us how she hungers to know the details. We want them too, but her honesty and yearning in her voice makes us want them for her more than we want them for ourselves.[/quote]
[quote]Picking a favorite out of the fic|po grid this week was tough but one that stood out for me was Ashley Austrew's "Galaxy." The free verse poem has an inner rhythm that takes the subject of maturation through its paces without the overwrought angst that often typifies relationship lessons. Ashley's word choices are lean, angular; precise but laden with meaning. Hole and whole punctuate the phases of her experience and we follow her from one to the other. Nowhere is this more evident than when she arrives at the middle of her poem with this wordplay: "He made me / Hole." From this point on, self-awareness fills these pockets of insecurity. The narrator comes to see her hand, herself, as whole. The organic choices made in spacing and line breaks reflect the trepidation we all experience while coming to believe in ourselves.[/quote]
meg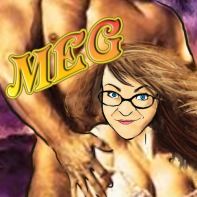 rowan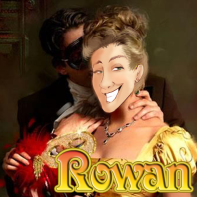 [quote]If you've been around yeah write for a while, you've heard me rant before about adjectives and adverbs. I love lush, lurid descriptive phrases, but they're exhausting to parse and sometimes writers get so caught up in describing a scene that they forget that something should be happening with the plot. Silverleaf avoided both of those traps this week, sprinkling metaphor and rich description like "the first golden light of morning leaking over the eastern horizon" in between sparse dry sentences. By crafting her story like this, she left enough empty space for the reader to really listen to those descriptions blowing through her piece like the wind.[/quote]
[quote]Susan intrigued me with the first line of her poem "The Story" and kept my attention the entire way through. She created a lovely, almost tangible rhythm with the repeated staccato of her consonants: intellect, haystack, pinpricking. I particularly loved the first five lines – they resonated really well with me. Every time I took another look I made another connection. Any poem that is both beautiful and thought-provoking deserves a few extra reads – make sure you go and do that.[/quote]
christine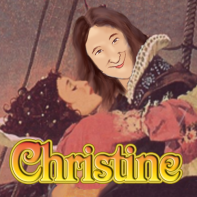 rowan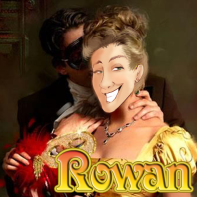 [quote]When you only have 42 words, it's tempting not to re-use any of them. Kymm showed us the flip side of this rule this week. Her internal repetition kept her microstory tight and tense, revealing little by little, inch by inch, the thing lurking in the shadows. The overlapping gradations of denial slowly giving way to terror built enough suspense that the final, two word sentence had as much impact as the scream it described. (Give yourself an extra point if you got the Jimi Hendrix reference.)[/quote]
Congratulations to this week's winners! If you earned the highest number of votes in either challenge, you are this week's crowd favorite. If you came in first, second or third, you get "top three" honors. Grab your badge from our sidebar! Looking for your badge? The fiction|poetry, nonfiction and microstories challenges all have the same winner, staff pick, and top three badges. It doesn't clutter up our sidebar, and they'll still look pretty on yours! Everybody: before you go, please take some time to leave your favorites a little love in the comments.
I didn't do so well. Now what?
Remember, yeah write isn't a clicking contest and it's not a popularity contest. It's all about the writing. So if you didn't do well, or you consistently find yourself near the bottom of the grid (as I write this I am dead last on the nonfiction grid and I expect to stay there, so you're not alone) why not take the time to work on your writing?
There are a couple easy things you can do to improve. First, read the winning posts again. Compare them to yours. What are those writers doing that you're not? Next, if you're getting love letters or if you've ever gotten one, go back in and re-read those. Maybe you've improved enough to get onto the grid but you still have stuff to work on.
You can also stop by the coffeehouse and ask for people's honest opinions on your work. Sometimes even people who have good constructive criticism for you are hesitant to offer it publicly in your comments.
Finally, you can check out our writing help section. This archive is a collection of our blog posts over the past four years that offer tips and tricks for your writing. Give it a spin- there are hints and suggestions here for all writers, beginning to experienced!!
Weekend moonshine grid opens today at 6 p.m. eastern time
As long as we're stuck with six more weeks of winter, why not spend some time in Natalie's cozy weekend habitat? Bring your quilts and blankets on down and grab a hot toddy starting today at 6:00pm EST. There's no age limit on the moonshine grid, your old posts and young can come on in with you. But those commercial posts can freeze outside.
Loading InLinkz ...
Loading InLinkz ...
Loading InLinkz ...