Tis the season… of cold and dark and more cold and more dark and if you're lucky enough snow to close school, right? RIGHT? Our editors are excited for the winter holidays. Which holidays, you ask? Well, it's National Poinsettia Day in the US, which apparently has a day for everything. In honor of the thousands of these flowers which are forced into service in offices nationwide only to be slaughtered after the new year (yeah, your co-worker said she was taking that one "home," but you know she really meant "to the dumpster") we're ready to hand out presents this week. Our editorial staff is dressed up for the season and passing out staff picks on all three grids this week, so if you see your name in there, go ahead and grab your badge. We won't tell anyone we saw you open it early!
michelle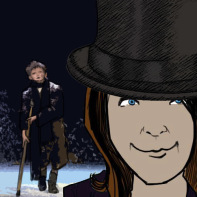 [quote]Nobody likes babies on planes- not even their parents. I appreciated the way Liz retold the old standby of "I hate little kids on flights" from a parent's perspective without asking for tolerance or understanding. She kept a biting humor through the whole piece, which can be hard to sustain, and her sense of comedic timing was spot on.[/quote]
[quote]If friendships have their own special language, the two characters in "What If" speak it fluently. Wrapped in tubes and pinned to a hospital bed, one friend's uncertain fate leaves the other to imagine their past lives as if they had known each other forever. She describes the pranks and capers they could have experienced, and the ailing friend gamely goes along, adding details. They stitch together these stories of childhood, teenage years, college and marriage, up until their real meeting. The narrator explains, "I reach the place where they are one, where you marched into my life all tubas and twirling flags and sparklers." That soaring imagery is the poetic climax of the piece—from this point on, the reader knows Brian's Song or another achingly sad ending is ahead.  That Megan pulls it off without overwrought handwringing is a testament to her writing skill.[/quote]
meg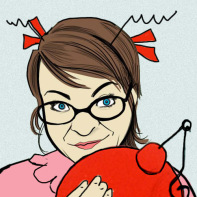 Yeah write #191 weekly writing challenge staff picks: microstories challenge
christine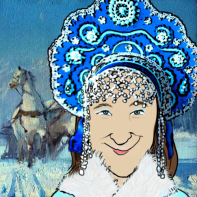 [quote]I loved the way Laura built a world, created a conflict between two characters, and made me care about the outcome – all in 42 words. She took an ordinary, even old-fashioned, game and turned it into something fantastical without resorting to lurid descriptions or melodrama. The details she chose – the clear marble, the left eyelid, the "waythread," the contrast between the red and turquoise marbles – they all helped set the scene and the mood.[/quote]
Congratulations to this week's winners! If you earned the highest number of votes in either challenge, you are this week's crowd favorite. If you came in second or third, you get top row honors along with the crowd fave. Grab your winner's badge from our sidebar! Looking for your badge? Now that all our writers are under one roof, we're sharing our badges as well as our drinks. That's right: fiction|poetry, nonfiction and microstories have the same badges. It doesn't clutter up our sidebar, and they'll still look pretty on yours! Everybody: before you go, please take some time to leave your favorites a little love in the comments.
Weekend moonshine grid opens today at 6 p.m. eastern time
When happy hour closes today, the moonshine grid opens. That's right, at 6 p.m. today Natalie throws open the secret doors to the weekend bar and you're all welcome to pull up a stool. There's hot mulled cider in the crockpot, and if you add some of that rum in your flask, nobody's gonna say a word. We're not your parents. The only rule is no commercial posts!
Yeah write #191 challenge results
Loading InLinkz ...
Loading InLinkz ...
Loading InLinkz ...