No matter what hemisphere you're in, you're trapped midway between summer and winter. These days have some of my favorite weather: warm enough to run around in comfortable t-shirts but cold enough to sleep under blankets at night still. On the other hand, as I was reminded today, picnic weather is coming. It'll be time to pack blankets, food, drinks, and maybe even a computer or notebook to get some writing done under the trees instead of the ceiling. I've gone down the dark hole of recipes for tiny sandwiches on Pinterest and come out covered in twine and inspiration. What's your favorite summer food?
Speaking of recipes, though, how about a recipe for success? You know that moment when you're looking through the vote results (not yet! scroll back up! wait!) and you realize that while you're not really getting love letters anymore, you're not hitting the top of the grids regularly either? Yeah, there's a big blank spot in the middle there and it can be really frustrating.
One way to get out of that hole is to find a writing friend. Someone who gives you honest – not flattering – feedback on your work and how you can take the next step. Another way is to pay attention to the comments. Jennifer K, for example, is terrific at making the rounds and pointing out what you're doing well. If you haven't heard from her yet, try writing for one of the grids she's usually on. It'll do you good to stretch your creative legs, and the feedback high is the best!
Yet another way (shameless plug coming here) is to become a member here at yeah write. For way, way less than I spend on coffee and bourbon, you get a whole lot back in terms of social media shoutouts… and you also get editorial consultations. That means you can have an editor take a look at your post before you submit it and tell you what we think still needs to be cleaned up. Or you can spend your consultations on post-vote analyses. While we never know for sure why a particular post did well or poorly, we've been doing this every week for four years now and we've got a pretty good feel for the general reasons you might not be getting votes and what you might need to improve.
Speaking of votes, though. Boy, was this a tough week! I love it when the grids look this good, but it makes voting really hard. So with that in mind, I'm going to give you the results on all three of our grids – nonfiction, fiction|poetry, and microfiction – right here!
But it's not all about the popular vote, folks. We also have our editorial staff picks to hand out. Every week our editors comb through your submissions looking for their favorites. Picks are based on writing quality, how successful the author is in conveying information, and just plain style. If you got a staff pick this week, grab your badge from the sidebar and wear it with pride!
Once you're done reading through the staff picks (and congratulating the winners in the comments), keep scrolling down to check out who won the popular vote on all three grids.
Yeah write #209 weekly writing challenge staff picks: nonfiction
michelle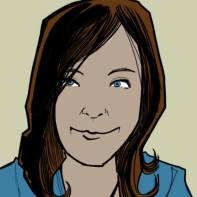 [quote]Finding uniqueness in something ordinary is tough work, especially when the ordinary thing is common to almost all humans. Cyn takes us into her world through how she eats McDonald's french fries and, specifically, how she and her coworker eat them differently. The key here is that it's interesting. The reader cares about why Cyn eats her fries like she does and why she compares herself to this other person. The level of detail on something so many of us do coupled with the intense self-scrutiny Cyn provides makes for an excellent essay. [/quote]
[quote]There's a moment in reading personal essays when everything goes quiet. I have to read in absolute stillness, as though I'm afraid I'll scare the essay away by breathing too hard. Nancy's piece this week is one of those. With a careful, delicate touch she builds layers of meaning like assembling baklava, each paper-thin sheet of phyllo brushed with butter, sprinkled with nuts and cinnamon, and then hidden by the next sheet until, covered in honey, the baklava is sliced open to reveal its strata. This essay, at its heart, is about freeing yourself from fear, embracing the things you love, being kind to yourself when you don't succeed, and letting go of the things you only think you should be doing in favor of finding your happiness in what you are meant to do. But instead of saying all that and sounding preachy, Nancy shows, not tells, by teaching you how to find those lessons in something that is precious to her. Instead of insisting that the reader live their whole life according to dictated principles, she coaxes you into a world where you might learn about yourself while you think you're learning how to cook.[/quote]
rowan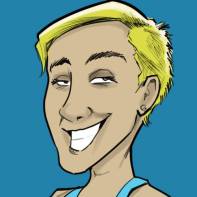 stacie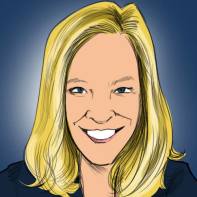 [quote]As a scientist, I know that everything huge is made up of infinitesimal particles. As a writer, I struggle to find a way to make connections between the big ideas and the small things that symbolize them in everyday life. But that's exactly what AnaChips did this week. It's not a story about a table, exactly. It's a story about the stories the table is part of. A yearning toward place, anchored at either end by the table firmly set in its eventual home. Where the table is now a dumping ground, it – like AnaChips herself – was once a dumped object. By taking this tiny reflection – the stuff on the table; the table in the places – and growing it incrementally, AnaChips has anchored not only the piece but the reader in both the huge and the infinitesimal. [/quote]
Yeah write #209 weekly writing challenge staff picks: fiction|poetry
[quote]No literary device gets my inner poetry fiend more excited than alliteration, and Tienne's dróttkvætt trips along musically, as well as rhythmically. The skillful use of language not only paints a picture of the crisp Brittonic surroundings, but also gives it a more complete sensory feel of the whitecaps and the pines––after reading it, I almost wanted to wrap myself in a chunky sweater against the winds along the heath. I know she worked this piece with a writing buddy, and it definitely paid off. It just goes to show that when working with a challenging form, another set of eyes can be invaluable.[/quote]
natalie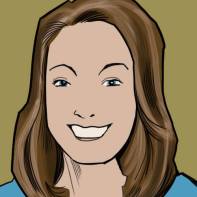 christine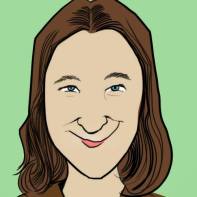 [quote]With delicate, loving detail, Anusha sets up a scene full of warm, homey comfort – and then turns it on its head with five words: "How do I tell her?" There's a longing in the last line that caught me completely unawares. It's a nostalgia we're all familiar with, coupled with an unwillingness to admit it lest we hurt someone. A simple story, beautifully crafted.[/quote]
Congratulations to this week's winners! If you earned the highest number of votes in either challenge, you are this week's crowd favorite. If you came in first, second or third, you get "top three" honors. Grab your badge from our sidebar!
Looking for your badge? The fiction|poetry, nonfiction and microstories challenges all have the same winner, staff pick, and top three badges. It doesn't clutter up our sidebar, and they'll still look pretty on yours!
Everybody: before you go, please take some time to leave your favorites a little love in the comments.
Weekend moonshine grid opens today at 6 p.m. eastern time
Pack your picnic basket, BYOB, and head on down to the moonshine grid today at 6pm EDT. Natalie's spreading out the blankets on the banks of the River Baranduin, and everyone's welcome to come to our long-expected party… except commercial posts. Those guys and their creepy horses and tattered hoods can just stay away.
Loading InLinkz ...
Loading InLinkz ...
Loading InLinkz ...