So how'd your writing – I mean, reading –  homework go yesterday? That good, huh? It's hard to be a critical reader, but it's definitely a skill worth working on!
Well, I've got some good news: we're headed for summer vacation. That means relaxed, unmoderated grids are coming up. All you need to do is make word count and figure your badge out. Of course, since I have to read everything anyway, I'd be happier if you kept bringing your best stuff!
In the meantime, let's give you the results on all three of our moderated grids – nonfiction, fiction|poetry, and microfiction – right here!
But it's not all about the popular vote, folks. We also have our editorial staff picks to hand out. Every week our editors comb through your submissions looking for their favorites. Picks are based on writing quality, how successful the author is in conveying information, and just plain style. If you got a staff pick this week, grab your badge from the sidebar and wear it with pride!
Once you're done reading through the staff picks (and congratulating the winners in the comments), keep scrolling down to check out who won the popular vote on all three grids.
Yeah write #214 weekly writing challenge staff picks: microstories
This week there were so many great microstories that it was practically impossible for me to choose just one. The grid was an utter pleasure to read. Frankly, if I could give each of you an editor's pick, I would. Congratulations, everyone – you all deserve a gold star.
My pick this week goes to Michael at Hypothetically Writing. His microstory is a brilliant example of writing a complete story that happens to be a part of a larger series, but also stands well on its own. It's like reading an in-joke that is still funny without knowing the full context. I'd like to point out that Michael, in my own personal and non-authoritative opinion, is a writer who keeps getting better and better over time. I've always loved his wit and quirky characters, but he's also putting in a lot of effort to craft well-rounded stories.
christine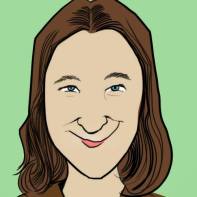 [Ed's note: one of the tricks Michael uses to push his limits is consistently checking in with our poetry slams, focus on fiction, and Nate's shots of espresso in the coffeehouse. If you haven't tried any of these things yet, why not give it a shot? -rbg]
What kind of crime does a scofflaw commit after buying a belly dancer a drink at the bingo? Without any physical description, Mike delivers a complete character, a humorous conflict, a setting, and dangles a question at the end to which we'd all like to know the answer.
nate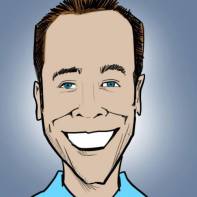 Congratulations to this week's winners! If you earned the highest number of votes in either challenge, you are this week's crowd favorite. If you came in first, second or third, you get "top three" honors. Grab your badge from our sidebar!
Looking for your badge? The fiction|poetry, nonfiction and microstories challenges all have the same winner, staff pick, and top three badges. It doesn't clutter up our sidebar, and they'll still look pretty on yours!
Everybody: before you go, please take some time to leave your favorites a little love in the comments.
Weekend moonshine grid opens today at 6 p.m. eastern time
Long posts. Short posts. Out of date posts. Posts that just don't… quite… fit… you know where they go? The moonshine grid! Come on down at 6:00 when Natalie throws the doors open. The only thing she's not admitting is commercial posts. Because really don't be a jerk.
Congratulations to the crowd favorites at yeah write #214
Voting has closed, and the thumbnails are now sorted in order of most votes to fewest. Ties in the number of votes are broken by editor votes.
Congratulations if you're at or near the top! Writing well is hard work, and we're honored you've chosen us this week to showcase your entry.
If you're at or near the bottom, don't be discouraged. You're in the right community for learning and growing as a writer, and we are always available with resources for those who ask nicely.
If you were voted crowd favorite, selected as an editor's pick, or landed in the top three, there's a badge in the sidebar for you. Go grab it!
To our readers and voters: thank you! See you next week.
Loading InLinkz ...
Loading InLinkz ...
Loading InLinkz ...