Wondering who's behind the scenes at yeah write? Meet the editorial staff: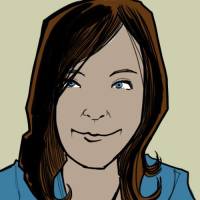 Michelle Longo
editor-in-chief
Michelle submitted her first entry to yeah write in March 2012 and they haven't been able to get rid of her since. After nearly 20 years in the insurance/employee benefits industry, she decided to give it all up to pursue writing full time. Her work has been featured on The Huffington Post and xoJane, as well as several local sites near her northern NJ home. She blogs at Michelle Longo.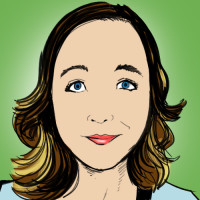 Arden Ruth
social media editor
Arden joined yeah write as a monthly contributor in early 2014 but eventually came on full time to operate as its social media manager. Working day-to-day as a paralegal, she spends most of her free time writing short stories and the occasional nonfiction essay at her website. Recently, Arden's short story Seeing Red was featured on Pubslush's Writers Corner.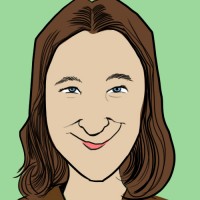 Christine Hanolsy
contributing editor
After a long stint as a Russian scholar and composer, Christine rediscovered her passion for writing in 2006. A lover of beautiful stories in small packages, her primary focus has been microfiction, though she also writes flash fiction, short stories and the occasional personal essay. In 2014 she joined the yeah write team. Christine blogs at Trudging Through Fog.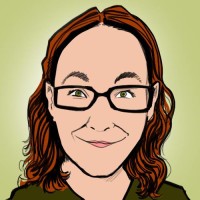 Jenny Poore
contributing editor
Jenny spends most of her time doing laundry and drinking coffee but when time allows she writes small stories about small things that sometimes feel like really big things. She is an education advocate and the founder and director of the children's writing non-profit WordWorks! Her work has appeared in Mommyish, Full Grown People, and Word Riot among others. You can find Jenny on her personal site Sometimes There Are Stories Here.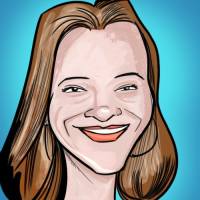 Cindy Reed
nonfiction editor
Cindy is an Asheville-based freelance writer, editor, and writing coach. A former attorney, she writes frequently on the topic of criminal justice reform in addition to blogging on her personal site The Reedster Speaks. Her work has appeared on Brain Child, The Huffington Post, the Erma Bombeck Writer's Workshop, and WhatToExpect.com. She is a four-time recipient of BlogHer's Voices of the Year award and, here at yeah write, acts as its nonfiction editor. Cindy frequently speaks on the craft of writing and teaches the creative nonfiction boot camp "What's Your Story?" through her professional site cindyreed.me.
Natalie DeYoung
fiction|poetry editor
An English Professor and award-winning freelance writer living in Southern California, Natalie has written for a variety of publications such as Mind Oddity, The Huffington Post, Have Heart Magazine and Cinapse. She writes about life and the arts on her personal blog The Cat Lady Sings and as a hopeless polymath, enjoys too many hobbies to be a practical person. A contributing editor at yeah write, she heads up the fiction and poetry grid, as well as the weekend community.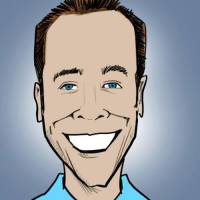 Nathan James
fiction|poetry editor
Nate is a professional editor and writer in the educational publishing industry. In February 2014, he found his way back to creative writing and began submitting to yeah write soon after where he was quickly brought on board to help run the fiction|poetry grid. You can read his fiction and nonfiction efforts on his blog The Relative Cartographer and Medium. He lives in Chicago with his partner and about 3 million other people.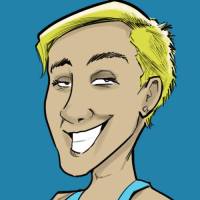 Rowan Grigsby
managing editor
Rowan submitted exactly one piece of microfiction to yeah write before being consumed by the editorial darkside. She spent some time working hard as our submissions editor before becoming yeah write's managing editor in 2016. In real life she's been at various times an attorney, aerialist, professional knitter, artist, graphic designer (yes, they're different things), editor, secretary, tailor, and martial artist. It bothers her vaguely that the preceding list isn't alphabetized, but the Oxford comma makes up for it. She lives in Portlandia with a menagerie which includes at least one other human. She blogs at textwall and CrossKnit.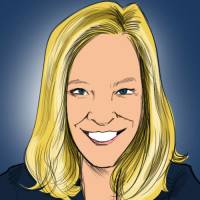 Stacie Dalrymple
executive editor
Stacie joined yeah write as a fiction editor in early 2013 before becoming yeah write's executive editor in 2016. She blogs at Stacie's Snapshots and Tidbits and was thrilled to be honored as a 2015 BlogHer Voice of the Year (VOTY) for this post. Before retiring, Stacie's career involved developing new medicines for cancer and autoimmune diseases, work that resulted in more than twenty publications in scientific journals. Now, she enjoys daily hikes with her dogs and spending more time with her youngest son while her oldest is off at college.